A Giant Fountain Highlights New Features at the Navy Marine GC
Otterbine's Polaris fountain acts as a great display for both day and night. It's visible from all of the Navy Marine Golf Course's freeways and helps attract guests to the course!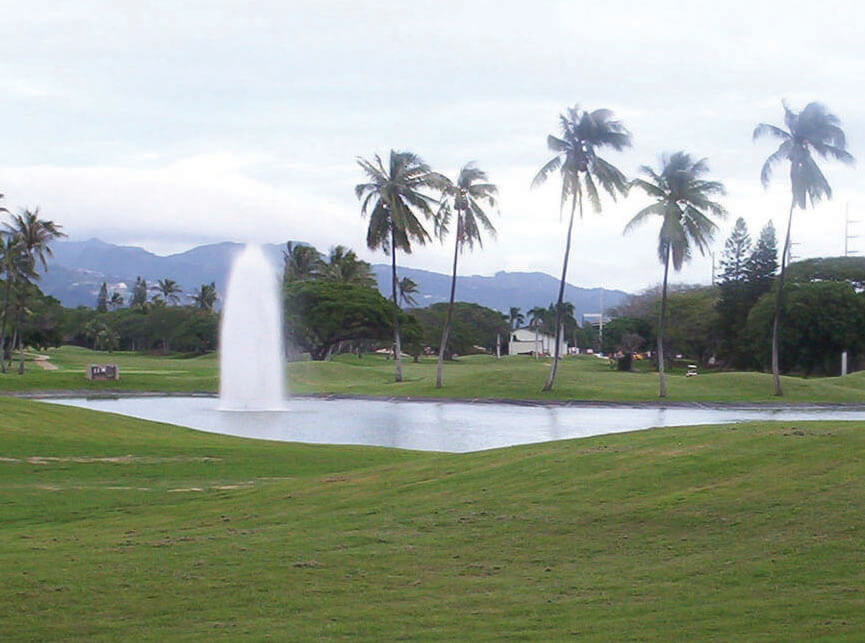 Situation: Navy Marine Golf Course needed to do some major pond renovations with their 2005 course upgrades. They had to find a way to improve the health of the water and add a water feature to the course.
Solution: The course superintendent decided to go with a 25HP Polaris. This giant fountain grabs attention both day and night as it lights up the course. In addition to beauty this unit serves as a very versatile and steadfast solution to any water quality problems the course might encounter.
Background: Originally built in 1954 this course was overdue for some upgrades. In 2005 they decided to add new irrigation, greens and improve pond health. Otterbine's 25HP Polaris offered the perfect solution to highlight all the additions made to the course and is a beautiful attention grabber. This unit's visible from the road and sure to help bring in service members as well as their guests!
Want to see more?
Visit our Featured Installations page for more examples of our work.