Fountain Glo™ LED Lighting
These energy efficient LED light systems are the most popular addition to our aerator and fountain systems. Featuring light sets from 2 to 16 lights, each are engineered to provide optimal illumination to our spray patterns; creating rich, vibrant displays into the night.
Features
These low energy, 6.5W LED high output lighting systems offer an 80% energy savings over traditional MR16 halogen lights. Each light set is backed by a 3-year warranty (excluding bulbs) and offers these additional features:
Cost Effective
Integrated DC Power Supply allows for cleaner power and longer cable runs with smaller cable gauge.
Versatile
Light systems for 1-5HP units are available in 2, 4, 6 or 8 light configurations while LED light sets for 10-25HP are available in 8, 12, or 16.
Convenient
All LED light systems come standard with shore mounted transformer and cable quick disconnect feature.
Integrated Package
When purchased with a new 1/2HP-5HP unit most systems come complete with a digital timer, transformer, and GFCI mounted within the unit's power control center, while 10-25HP LED light controls are mounted in a separate power control center.
Safety Listed & Protected
Light systems comply with UL 1838. Products for European Union are safety tested, approved and carry a 3rd party independent CE mark.
Optional Accessories
Photocell and colored lenses (red, blue, green, yellow, and pink). Sequencer light sets are available, contact the factory for more information.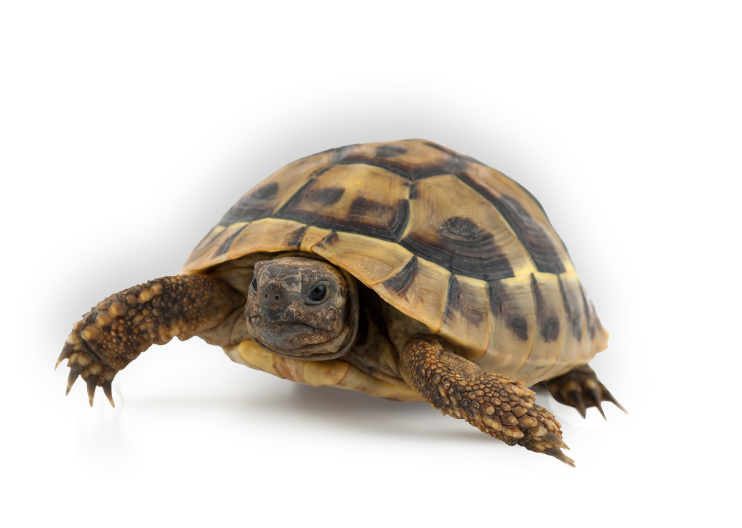 Product Specifications:Low Voltage LED Light System
| Lights (6.5W LED) | 2* | 2 | 4 | 6 | 8** | 12** | 16** |
| --- | --- | --- | --- | --- | --- | --- | --- |
| Output Electrical Rating | 12VDC | 15VDC | 15VDC | 15VDC | 15VDC | 15VDC | 15VDC |
| Lamp Wattage (Total) | 13 | 13 | 26 | 39 | 52 | 78 | 104 |
| Max Cable Run (16/2) | 150ft (46m) | 650ft (198m) | 325ft (99m) | 225ft (69m) | 325ft (99m) | 225ft (69m) | 325ft (99m) |
| Max Cable Run (12/3) | 300ft (91m) | 1000ft (305m) | 700ft (213m) | 525ft (160m) | 700ft (213m) | 525ft (160m) | 700ft (213m) |
Unit Construction
Light Housing & Lamp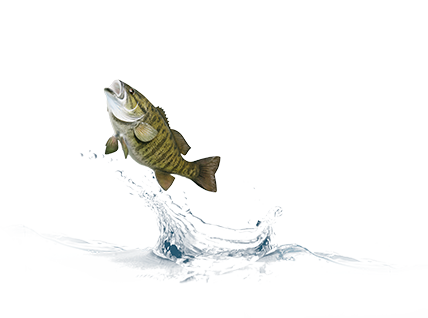 shield icon
Corrosion Resistant:
Components are manufactured from corrosion resistant thermoplastics for use in brackish and effluent waters.
tools icon
Energy Efficient:
These 6.5W MR16 LED bulbs generate almost no heat or ultraviolet output with extended bulb life exceeding 35000+ hours.
hand icon
Adaptable:
Choose between bright white (5700K) or warm white (3000k) lamps for your preferred light temperature/hue.
Unit Illustration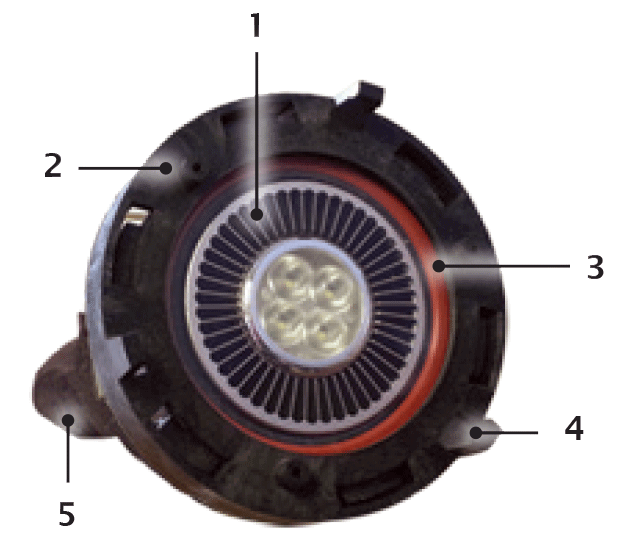 1

Choose between Bright White (5700K) or Warm White (3000K) lamps.

2

Submersible heat resistant thermoplastic light housing allows lights to be mounted above or below water surface.

3

Watertight seal protects lamps from water intrusion.
4

Colored lenses quickly and effortlessly clip onto top of light to create festive or other personalized displays.

5

Mounting brackets (not shown) allow you to adjust angle of light fixture for preferred illumination.
Installation
The LED light set arrives fully assembled but must be mounted to the aerator/fountain system. Brackets are adjustable allowing you to pivot the fixture for optimal lighting.

If colored lenses are ordered, simply snap them onto the top of the light housings.
1

Attach Light Fixtures

2

Connect to Power

3

Adjust Angle of Fixture
Maintenance
No annual maintenance required, periodically clean the glass lens of any debris and check the power cords for any damage. Always disconnect power from the light when performing maintenance.
10% OFF a NEW Energy Efficient LED Light Set!!!
Receive 10% OFF an Energy Efficient Fountain Glo LED Light Set when Purchased with a New Otterbine Aerator or Fountain System!
Connect with Us on Social and enter Code LIGHTMEUP10 to receive a 10% discount on lights when ordering any Otterbine unit.