Fountain Glo™ MIDI-RGBW Lighting
Introducing the latest addition to Otterbine's Fountain Glo™ lighting family - the MIDI-RGBW Lights! These 9-watt light sets offer a cost-effective way to add rich color to your fountains. They come with preprogrammed sequences, which pair perfectly with Otterbine's 1-5HP aerating fountain units.
Fountain Glo™ Midi-RGBW Lights
Otterbine's latest RGBW system brings rich and compact color-changing LEDs to Otterbine's 1-5HP Units! Featured as part of a 3,4,6, or 8-light set this kit opens a whole new range of possibilities for the world of lake and pond fountain lighting!
Features
Light up your night with Otterbine! There are thousands of colors to choose from as you create dramatic displays for your Otterbine Aerating Fountain. 

*150ft (50m) is the manufacturer guaranteed control distance. 
Pre-Programmed Sequences
Light sets come loaded with pre-programmed sequences, which means you just have to plug them in! There are several color combinations ready for you to enjoy.
Handheld Remote
Light sets come with a handheld remote making them user-friendly and easy to use! The remotes control range is between 150ft (50m) and 800ft (244m)*.
Temperature & Vibrancy
One of the features of Otterbine's latest light set is that users can customize the temperature and vibrancy of their lights' colors!
304 Stainless Steel
Units are constructed out of 304-grade stainless steel.
2-Year Warranty
The Midi-RGBW lights are backed by a 2-year warranty. Have a problem? Don't worry contact your local Otterbine service center and we'll get your lights back up and running in no time!
Long Lasting
These lights last for up to 50,000 operating hours!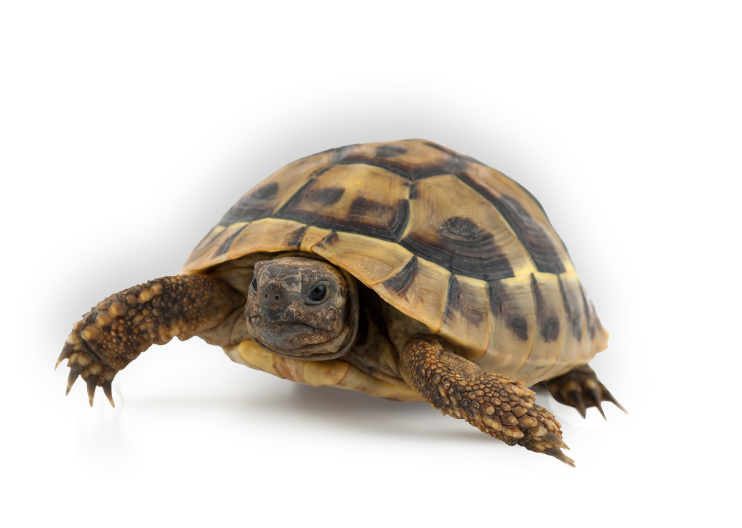 | Lights (9W) | 2 | 3 | 4 | 6 | 8*1> | | |
| --- | --- | --- | --- | --- | --- | --- | --- |
| 12/3 Cable Max Length | 1000ft (305m) | 850ft (259m) | 700ft (213m) | 525ft (160m) | 700ft (213m) | | |
| Input Electrical Rating | | 115V (60Hz) | & | 220V (50Hz) | | | |
| Output Electrical Rating | | | 24VDC | | | | |
Unit Construction
Light Housing & Lamp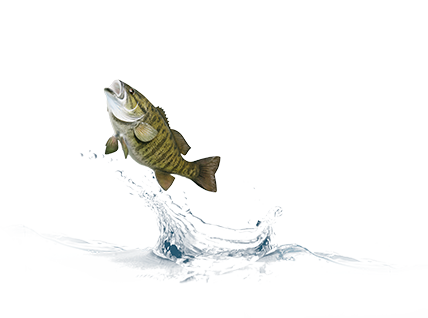 shield icon
304 Stainless Steel
All Light Fixtures are constructed of high quality 304 Stainless Steal!
tools icon
Energy Efficient:
This system operates off of 115V in 60Hz markets (230V in 50Hz)!
shield icon
2-Year Warranty
These lights are back by a 2-year warranty. Have a problem? Contact your local Otterbine Service Center and we'll get everything back up and running in no time!
Unit Illustration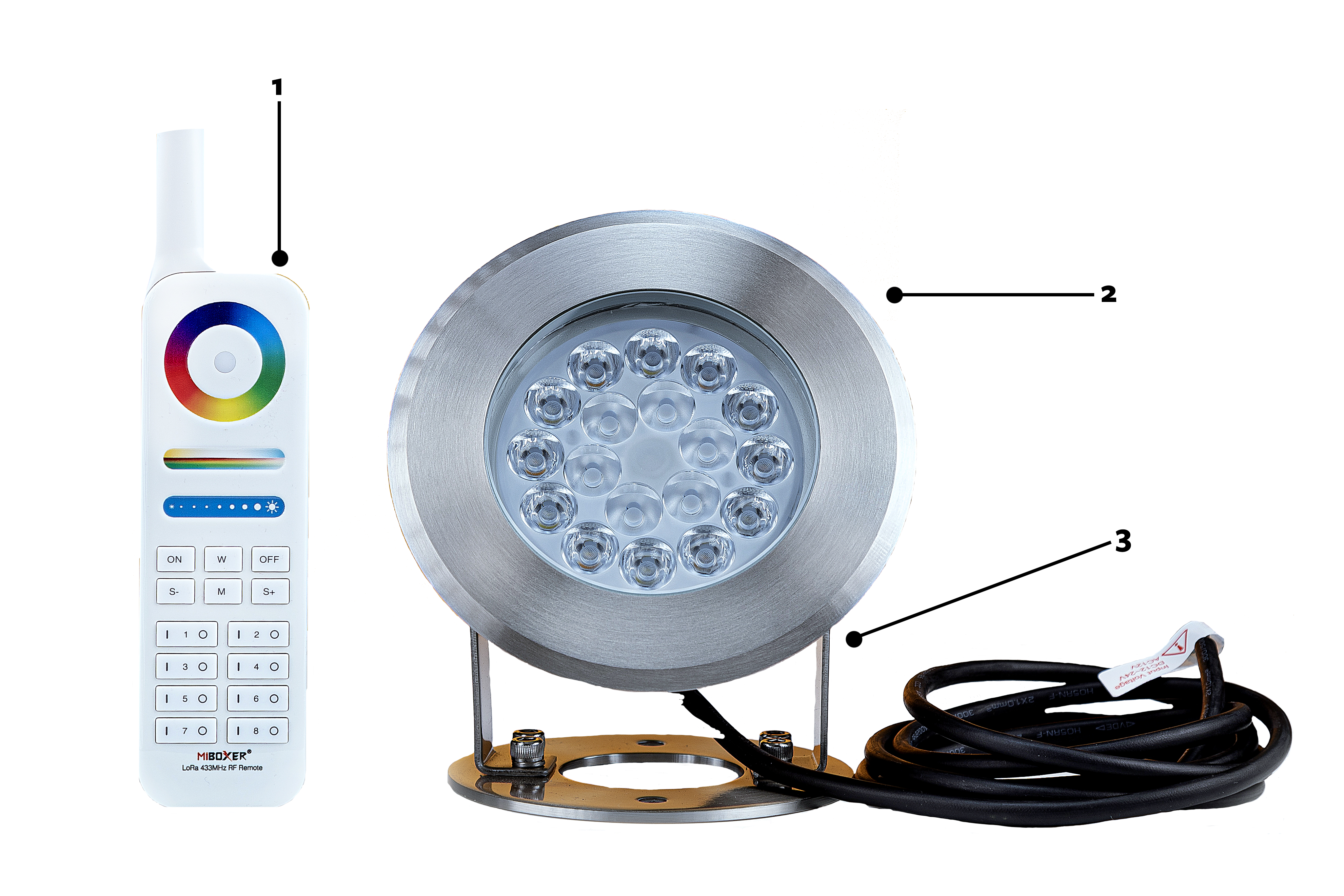 1

A remote to color sequences, vibrancy, and temperature. Range is limited between150ft (50m) to 800ft (244m)*.

2

LED emitters that create thousands of rich color combinations.
3

Adjustable mounting brackets to make sure the light hits your fountain just right!
*150ft (50m) is the manufacturer guaranteed control distance. 
Installation
The Midi-RGBW light set arrives fully assembled but must be mounted to the aerator/fountain system. Brackets are adjustable allowing you to pivot the fixture for optimal lighting.
1

Attach Light Fixtures To Unit Float/Stand

2

Connect to Power Cables to Lights and to the Power Source

3

Adjust Angle of Fixtures to Best Illuminate the Spray Pattern

4

Enjoy Dynamic Displays
Maintenance
No annual maintenance is required, periodically clean the lens of any debris and check power cords for any damage. Always disconnect power from the lights before inspecting. *Should you encounter any problems with the lights - please contact your local service center for further instruction.
Curious about our New RGBW Lights?
Talk to one of our reps and let us help you!