Industrial Pond Aerators & Circulators
Aspirators
Our Triton (floating) & Sub-Triton (submerged) Aspirators are an ideal solution for subsurface aeration in shallow bodies of water. These powerful water management tools help eliminate foul odors, add much needed oxygen and is and create significant circulation.
Features:
Our aspirators are designed to inject surface air into the water column, leaving no visible spray pattern. Backed by a comprehensive 3-year warranty, check out these other great features:
Energy Efficient
Low amperage systems mean less electrical consumption and low running costs.
Complete Package
Most systems come complete with unit, power control center, and cable with cable quick disconnect for ease of installation.
Proven Performance
Otterbine is the only manufacturer to have oxygen transfer and pumping rates independently tested and published on their aeration systems.
Shallow Operating Depth
Triton Aspirator operates in 3ft or 92cm, while Sub-Tritons require 2.5ft or 76cm of water depth.
Versatile
Available in both floating (Triton) and submerged (Sub-Triton) configurations.
Safety Listed & Protected
Package electrically safety tested and listed with ETL, ETL-C. Products for European Union are also safety tested, approved and carry a 3rd party independent CE mark.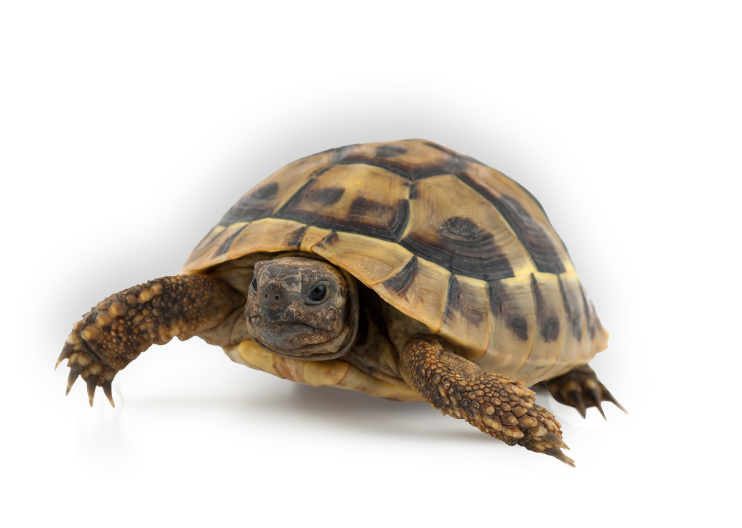 Product Specifications: Aspirator
| 60Hz | 1HP* | 2HP* | 3HP | 5HP |
| --- | --- | --- | --- | --- |
| Voltage/Phase/Amp 1725rpm@60Hz | 115/1/12.6 230/1/6.5 | 230/1/11.5 | 230/1/12.5 230/3/8.7 460/3/4.1 | 230/3/13.5 460/3/7 |
| 50Hz | 1HP* | 2HP* | 3HP | 5HP |
| --- | --- | --- | --- | --- |
| Voltage/Phase/Amp 1425rpm@50Hz | 230/1/7.3 | 230/1/12 | 230/1/14.5 400/3/4.3 | 400/3/6.2 |
* 3 Phase systems available, contact Otterbine for details. Unit shipped complete with unit, cable and Power Control Center. 50Hz applications do not receive a Power Control Center. Unit average weight is 204 lbs or 93 kg. Minimum operating depth is 3ft or 92cm for Triton, 2.5ft or 76cm for Sub-Triton. Pond volume influenced based on empirical data obtained over a 40 minute test period and may vary due to voltage, elevation and relative humidity.

Unit Construction
Otterbine Industrial Aerators have been designed and engineered by expert craftsman to provide a high quality, ease of use product that delivers results in severe aquatic environments.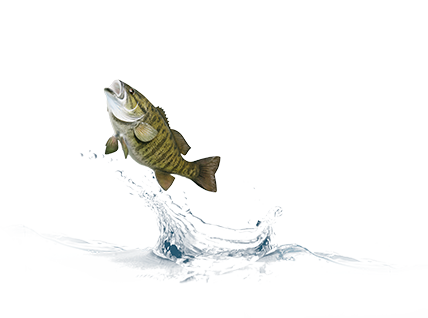 shield icon
Corrosion Resistant Materials:
All components are manufactured of stainless steel or thermoplastics for use in brackish and effluent waters.
hand icon
Easy Handling:
Protective arms secure motor unit and allow for easy handling.
tools icon
Rugged Design:
Protective arms secure unit, while a low-speed custom built motor is designed to perform in severe aquatic environments.
Unit Illustration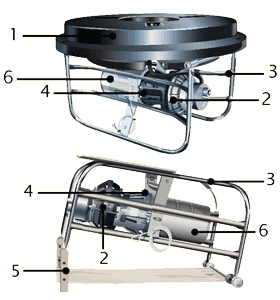 1

Rugged closed cell foam filled low visibility polyethylene float.

2

Precision pitched stainless steel impeller is virtually unbreakable.

3

Protective arms secure motor unit and allow for easy handling.
4

Electrical disconnect is part of upper plate to prevent accidental damage.

5

Adjustable brackets allow you to control the angle oxygen is released into the water column. (Sub-Triton models only)

6

Enclosed in a corrosion resistant, durable 18 gauge/316 grade stainless steel motor housing, the oil-cooled, efficient 1725/1425 RPM custom built motor has dynamically balanced rotors to move high volumes of water.
Installation
The Aspirator arrives partially assembled and installation can be performed in just a few steps. Installation varies slightly depending on the configuration ordered; floating (Triton Aspirator) or submerged (Sub-Triton Aspirator). (Detailed instructions are provided in the Owner's Manual.)
1

Install Power Control Center: Power control center is mounted onshore; a certified electrician is recommended to perform this step.

2

Lay Power Cable: Bury/trench power in conduit to pond edge, connect plug to unit.

3

(Triton Aspirator) Float System in Water & Moor into Place: A three-point mooring system is recommended. Arrows illustrate the direction of water current. (The use of a boat may be required)

4

(Sub-Triton Aspirator) Moor & Secure into Place: Although mounted on the pond bottom, these units should be moored to secure placement. A three-point mooring system is recommended when places in moving water. Arrows illustrate the direction of water current (the use of a boat may be required).

Maximum Operating Depth for Sub-Triton Models by Horsepower: 1HP = 12ft or 3.5m, 2HP = 21ft or 6.5m, 3HP = 24ft or 7.2m, 5HP = 28ft or 8.5m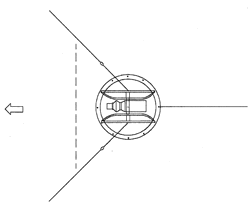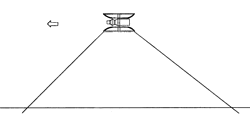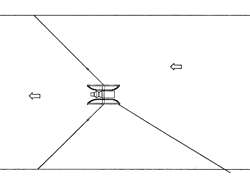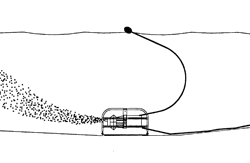 Maintenance & Winterization
Maintenance
Otterbine Aspirators require minimal maintenance, to insure years of dependable service we recommend the following:
1

Once a year: Disconnect unit from power and physically inspect aerator, float and electrical cable.

3

Every three years: An oil change is suggested to keep your aerator running smoothly.
Winterization
These units can remain in the water during the winter but need to run 24 hours per day to keep the unit from freezing in.
Sustainable Water Management
Otterbine Aeration Systems – an Energy Efficient, Natural Solution to Maintaining the World's Most Valuable Resource
Interested in learning more? Talk to an Otterbine Specialist!