The Solution for Small Pond Owners
All-in-One Small Pond Aerator
Whether you're looking for aeration or an attractive display, this multi-use Small Pond Aerating Fountain is the ideal solution for ponds less than three quarters of an acre in size. Create a beautiful atmosphere with one of our small pond aerator fountains. This fountain is an all-in-one system that has five different patterns (which can be converted in minutes), so you can find the right presentation for your backyard pond.
The Solution for Small Pond Owners
Whether you're looking for aeration or an attractive display, this all-in-one fountain & circulator is the ideal solution for small ponds less than three quarters of an acre in size. Easily convert between four aerating fountain patterns and a horizontal circulator in just minutes!
Features
The Fractional Series Aerating Fountain and Mixer all-in-one system allow you to easily convert between any of the five configurations that come standard in just minutes. This light weight, versatile, turn-key unit can easily be handled by one person and moves an impressive 500GPM (115m3/hr) when set up as the Gemini. Supported by an all-inclusive 3-year warranty, check out these other great features offered:
Energy Efficient
Smaller horsepower systems consume less energy offering significant cost savings.
Provides Natural & Effective Water Quality Solutions
Introduces oxygen into the water column for the most natural solution to water quality management, effectively controlling algae, aquatic weeds, and foul odors while creating impressive displays.
Shallow Operating Depth
Operates in as little as 16in or 41cm.
Proven Performance
Otterbine is the only manufacturer to have oxygen transfer and pumping rates independently tested and published on their aeration systems.
Complete Package
Includes assembled unit (ships as Gemini), components for all 5 systems, debris screen, and mini power control panel (some 50Hz systems do not receive power control center) with timer and gfci. Units come with a standard float or a fixed fountain stand.
Safety Listed & Protected
Package electrically safety tested and listed with ETL, ETL-C conforming to UL standards. Products for European Union are also safety tested, approved and carry a 3rd party independent CE mark.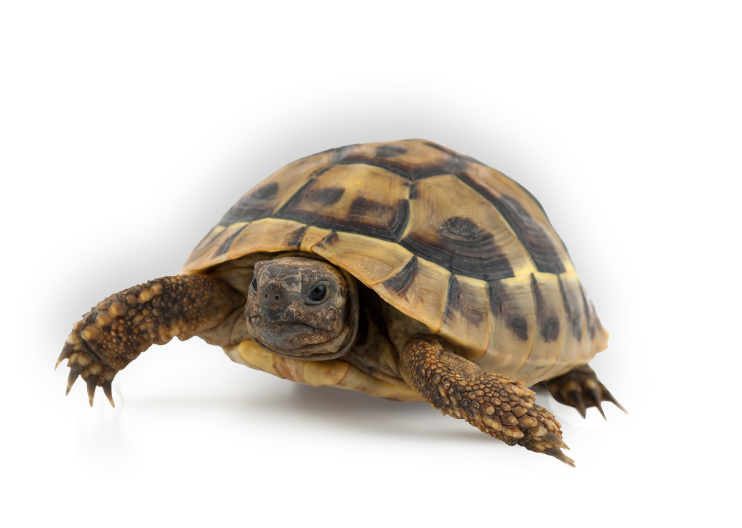 60Hz
Gemini
High Volume
Phoenix
Rocket
Mixer
Spray Height (ft)
4
2
Upper: 10.6
Lower: 3.8
10.6
n/a
Spray Diameter (ft)
4.5
2.5
Upper: 4
Lower: 10.6
3
n/a
GPM
506
435
195
179
n/a*
Oxygen Transfer (lb/HP/hr)
2.2
2
0.8
0.8
n/a
Voltage/Phase/Amp 3250rpm@60Hz
115/1/5.6
230/1/2.8
115/1/5.2
230/1/2.6
115/1/6.4
230/1/3.2
115/1/6.4
230/1/3.2
115/1/5.6
230/1/2.8
50Hz
Gemini
High Volume
Phoenix
Rocket
Mixer
Spray Height (m)
1.2
1
Upper: 2.8
Lower: 1.0
3
n/a
Spray Diameter (m)
1.8
1.4
Upper: 30cm
Lower: 3
40cm
n/a
m3/hr
115
99
44
41
n/a*
Oxygen Transfer (kg/HP/hr)
1
.91
.36
.36
n/a
Voltage/Phase/Amp 2750rpm@50Hz
230/1/2.8
230/1/2.8
230/1/2.6
230/1/2.6
230/1/2.8
*1/2HP Mixer volume is 245,000ft3 (6938m3) and effectively moves water 115 linear feet (35 linear meters.)
Induced circulation is 10X the Pumping Rate. Estimated shipping weight is 48lbs/21.8kg; this includes unit, power control center and 50ft (15m) of cable. (Unit shipped as Gemini). Power control center is optional on 50Hz units. Minimum operating depth 16in or 41cm. Spray performance and pumping rates are approximate and may vary due to voltage, elevation and relative humidity.
Fractional Systems come hardwired, optional cable quick disconnect is available; Deluxe packages include a 2-light LED light set with cable quick disconnect standard on both unit and lights.

Unit Construction
The 1/2 HP Fractional Aerating Fountain & Mixer Series, as with all Otterbine products has been designed and engineered for high quality and ease of use.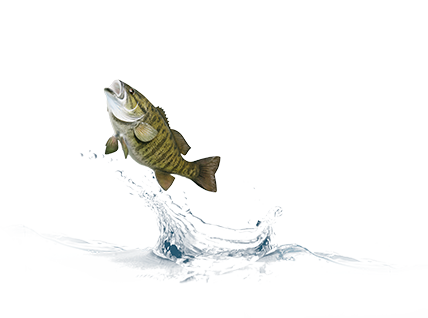 shield icon
Corrosion Resistant Materials
All components are manufactured of stainless steel with minimal plastic components for use in brackish water environments.
hand icon
Easy Handling
Small and lightweight allows for ease of maneuverability, with recessed pockets to allow for quick 'snap-in' assembly of lights (lights sold separately).
water icon
Adjustable Patterns
Easily change patterns from Gemini, High Volume, Rocket, Phoenix or convert it to a horizontal Mixer in less than ten minutes.
Unit Illustration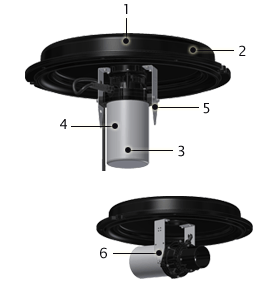 1

Includes corrosion resistant adjustable spray impellers/patterns to produce 4 spray patterns, and a horizontal mixer.

2

Rugged low visibility foam filled polyethlene black float with recessed light pockets.

3

Oil cooled, efficient 3450RPM (60Hz) or 2750RPM (50Hz) custom built motor incorporates a silicon carbide single seal to ensure dependability and long life.
4

Corrosion resistant, durable 18 gauge/316 grade stainless steel motor housing.

5

S/S brackets allow for easy conversion between aerating fountain patterns and mixer model.

6

Adustable discharge angle +/- 8 degrees (Mixer model only).
Installation
The Fractional Series arrives configured in the Gemini pattern, with little assembly required. Instructions are provided in the owners manual to convert patterns, and the entire system can be installed in just a few steps.
1

Install Power Control Center: Power control center is mounted onshore; a certified electrician is recommended to perform this step.

2

Lay Power Cable: Bury/trench power in conduit to pond edge, connect plug to unit.

3

Float System in Water & Anchor/Moor into Place: Depending on method selected, the use of a boat may be required. The Mixer/Circulator should be installed at three points, while all spray patterns will only require two.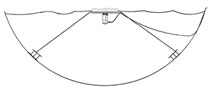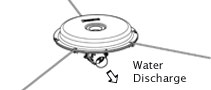 Maintenance & Winterization
Maintenance
The Fractional Series requires no preventative or annual maintenance. Should the screen clog, it can be cleaned by turning the unit off, unplugging it from the power source, and removing debris by hand or with a wire brush.
Winterization
Gemini, High Volume, and Mixer can remain in the water during the winter in freezing climates but will need to run a minimum of 12 hours per day, and should run 24 hours per day when temperatures drop below 20° Fahrenheit or -7° Celsius.
Phoenix and Rocket must be removed in climates that experience cold winters and frozen waters before lakes freeze over.
PURCHASE ONLINE
Visit Otterbine's official e-commerce store to purchase a unit for your pond today!