Aerating Fountains Provide Aesthetic Solutions for Storm Water Management
Terry Peterson Residential took storm water retention pond design at this community park to the next level using Otterbine TriStar Aerating Fountains.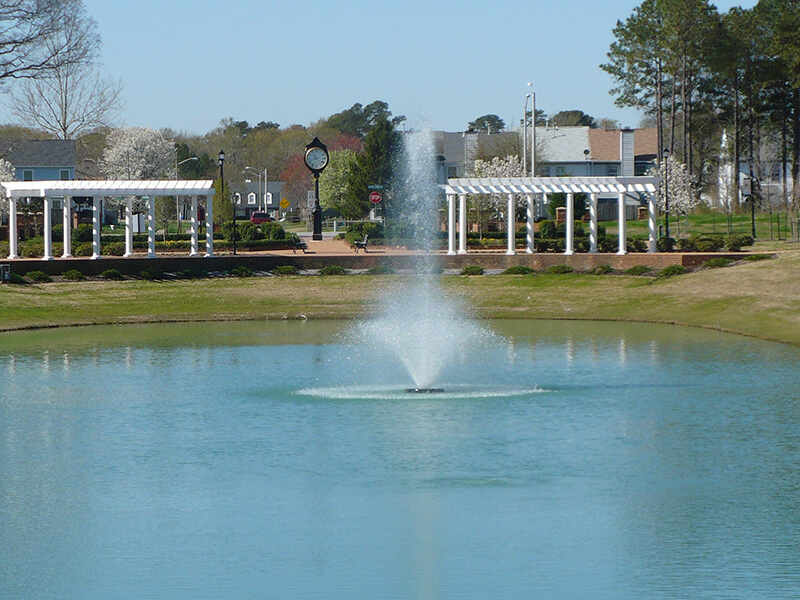 Situation: Terry Peterson Residential (a new home building company) needed an aesthetically pleasing solution to his storm water management problem.
Solution: Terry Peterson Residential created seven storm water ponds at Sajo Farm to protect Lake Lawson, which provides drinking water for roughly 700,000 people. By adding seven Aerating Fountains to those ponds the storm water is probably managed and as an added bonus there's a pleasant water feature for homeowners to enjoy!
Background: Residential developers say that the Aerating Fountains create functional focal points for the neighborhood. Not only do they ensure that the water remains healthy but they give Sajo Farm an edge over the competition!
Want to see more?
Visit our Featured Installations page for more examples of our work.