Aerators Aid in Iron Striping
Aerators help eliminate unsightly stains brought about my iron loading in irrigation water.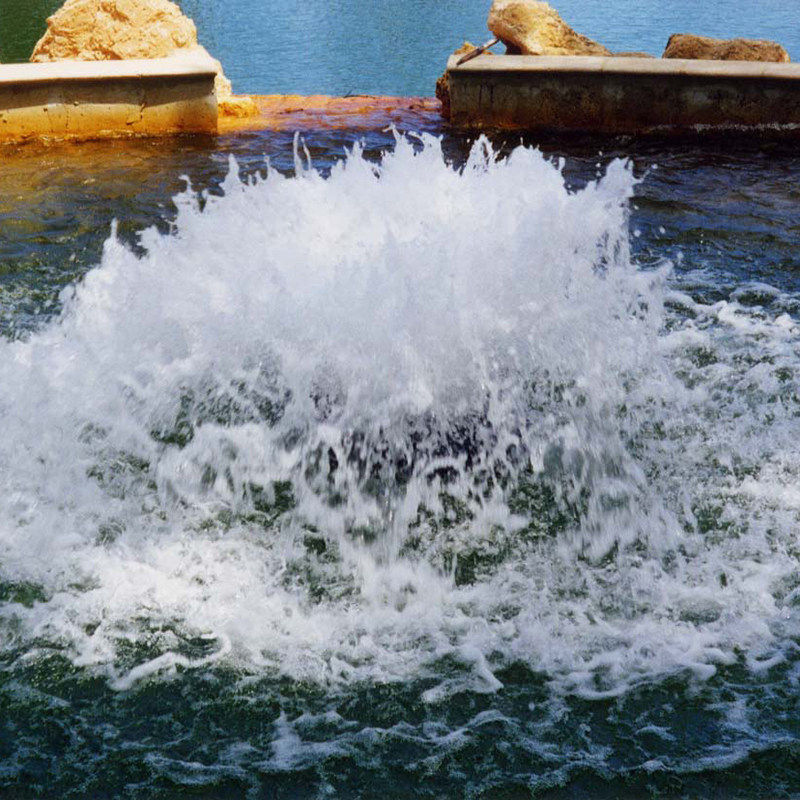 Situation: Cottesloe Golf Course experienced severe problems with iron loading in their irrigation water. Iron levels were so high they actually stained cart paths and buildings.
Solution: Cottesloe Golf Course added two aerators to the irrigation pond. This brought the iron levels down from 17 parts per million to .02 parts per million. This not only effectively lowered the PH of the water, but added an aesthetically pleasing water feature to the course!
Background: Oxidation reduces iron in irrigation water, however; the byproduct of that is unsightly staining. Staining begins to occur when iron reaches 3 parts per million; the waters at Cottesloe were at 17 parts per million. By installing two aerators and mixing the iron heavy hard waters at the top of the water column with the lower PH waters below the entire water column becomes softer and healthier.
Want to see more?
Visit our Featured Installations page for more examples of our work.