High Volume Unit Eliminates Nursery Reservoir's Algae Blooms
Barcham Trees needed to put an end to the algae blooms/nutrient loading in their reservoir and Otterbine provided a solution with immediate results!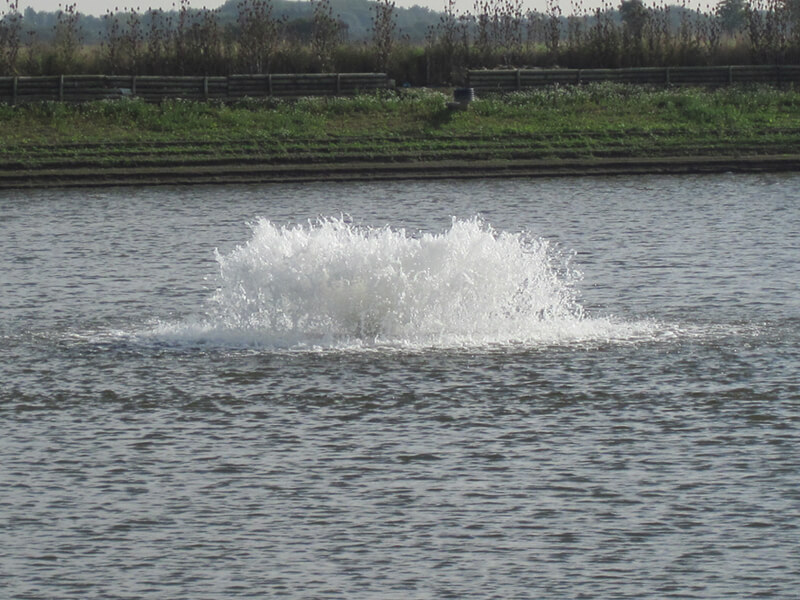 Situation: Barcham Trees experienced problems with nutrient loading which caused both blue and green algae blooms in their irrigation reservoir.
Solution: The team at Barcham Trees purchased a 5HP High Volume unit and within 48 hours visible signs of the problem started to disappear. After one week of running the unit for just 4 hours a day the water's PH had returned to healthy levels! The success with the 5HP Otterbine led them to purchase another ½ HP unit to help mix water in the nursery's 47,000-gallon chlorination tank.
Background: Barcham Trees sports the largest tree nursery in the UK! They have a very thorough water purification process in order to avoid cross contamination and eliminate the possibility of spreading diseases amongst their trees. Once treated the water ends up in a reservoir that holds over 8 million gallons of water. This irrigates Barcham's 200 acre 130,000 tree nursery!
Want to see more?
Visit our Featured Installations page for more examples of our work.