High Volumes Help Coal Mine Discharge Reach EPA Standards
5HP High Volume Industrial Pond Aerator reduces iron by 30% in less than a week, and creates an out of the box solution for Cleveland Cliff's coal mine discharge issue.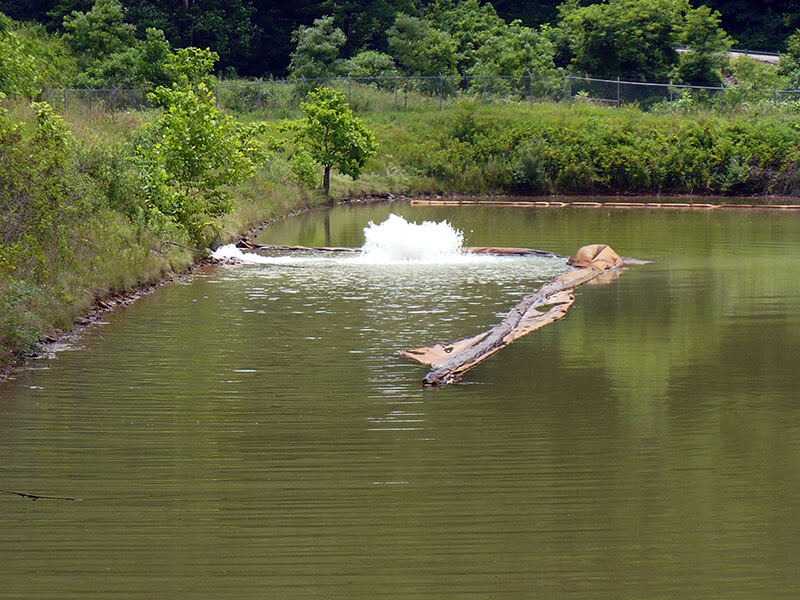 Situation: Coal mine discharge (CMD) created unhealthy water conditions in "dripping" ponds. This water didn't meet EPA standards and wasn't safe to be reintroduced to local waterways.
Solution: At first the folks over at Cleveland Cliffs added one High Volume unit to their pond. The unit's high flow rates prompted immediate results as the water's iron levels dropped by over 30%; then they decided to add a second unit to the mix!
Background: "Dripping" ponds collect the water from reclaimed strip mines and deep mines which flooded out. This water then gets classified as CMD because of the heavy metals they contain. With the high flow rates of Otterbine's High Volume units these elements get neutralized at a much quicker rate and they then meet EPA standards!
Want to see more?
Visit our Featured Installations page for more examples of our work.