Otterbine Assists ABC's Extreme Makeover Home Edition
Diffused Aeration coupled with a Fractional Aerating Fountain rescues this families algae covered pond.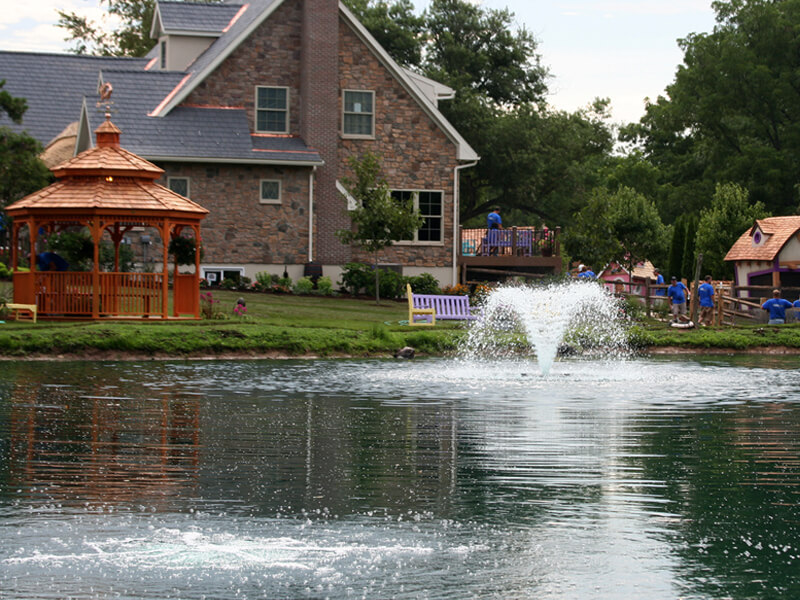 Situation: One of the architect's responsible for the Urban family build contacted Otterbine about helping out with a distressed pond on the family's property. When Otterbine arrived on scene they found that 50% of the pond was covered with algae.
Solution: We donated two of our most energy effect systems to the Urbans! One Air Flo system and a ½HP Fractional Unit which alleviated this distressed pond!
Background: Trisha Urban's story is nothing short of challenging and it was an honor to be a part of the team responsible for rebuilding her home. However, it's no easy task to rebuild a house from the ground up and curing a distressed pond isn't an easy feat. Otterbine rose to the challenge though! The whole process from manufacturing to the installation of both systems took Otterbine less than 10 hours to complete!
Read More about Trisha's Story and Otterbine's Role in this Makeover!
Want to see more?
Visit our Featured Installations page for more examples of our work.