Otterbine Cable - The Safety Difference
Why is Otterbine cable more expensive? Can we use another brand?
The Safety Difference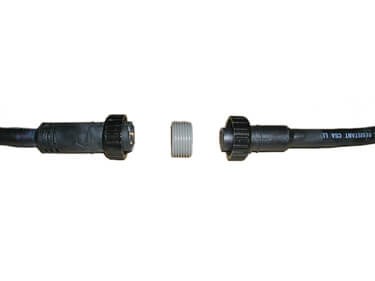 We design our cable to perform in underwater high current industrial situations. This means that Otterbine systems are tested as a total package (PCC, cable and unit) and obtain ETL and ETL-C. Most of our competitors just test the individual components of a unit; they don't bother to test the safety of their systems as a whole. Basically, if you use Otterbine cable we can guarantee that everything will work together to provide a safe reliable product that performs to specification.
Substituting Otterbine cable with another manufacturer's can be compared to using an entirely different power control center. Sure, you might get it to work for a while. However, three main questions pop up then; how well will the unit work, how long will it work, and how safe will it be?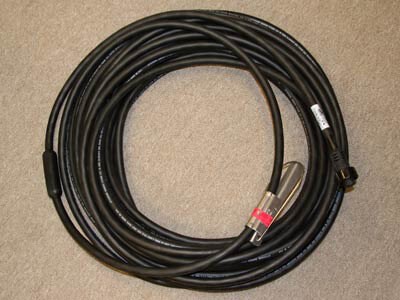 Additionally, our cable is constructed from Thermoset (rubber) material vs Thermoplastic (plastic) material. Our cable hardens/sets under direction heat application, which we call curing. Once a cable cures it can't be re-softened by heating. Thermoplastic cable softens when it comes heated and cools when temperatures go down. It's not as durable or flexible as thermoset either.
When looking at the different types of Portable Power Cable (PCC) there certainly are quite a few. Otterbine's cable falls under type SOOW (Fractional/Light 12/3 & Light 16/2 Cable is SJOOW). SOOW cable is tough, flexible, submersible, flame retardant, abrasion, sunlight, ozone, oil and resistant. It's perfect for outdoor as well as industrial use.
As stated in our owner's manuals, "only Otterbine factory approved power cord is to be used from the PCC to the aeration unit with no junction boxes or splices." Why is that? The answer is simple; safety.
Do you want inferior power cable in the water that is delivering 115V-460V through a highly conductive element? Is that safe? Do you want to be accountable?
Performance: without proper power being delivered to the aerator, the equipment could malfunction, fail prematurely or not operate at all.
It's important to understand the difference in power cable construction. If you have additional questions on our cable specs, please contact the factory.
Sustainable Water Management
Otterbine Aeration Systems – an Energy Efficient, Natural Solution to Maintaining the World's Most Valuable Resource
Interested in learning more? Talk to an Otterbine Specialist!