The Otterbine Difference
Quality & Performance
From concept throughout their entire life cycle our products undergo rigorous performance as well as safety testing! This ensures that we maintain that Otterbine standard of delivering the highest quality, efficient, reliable and safest products we can to the market. We also support this with some of the industry's strongest and most inclusive warranties.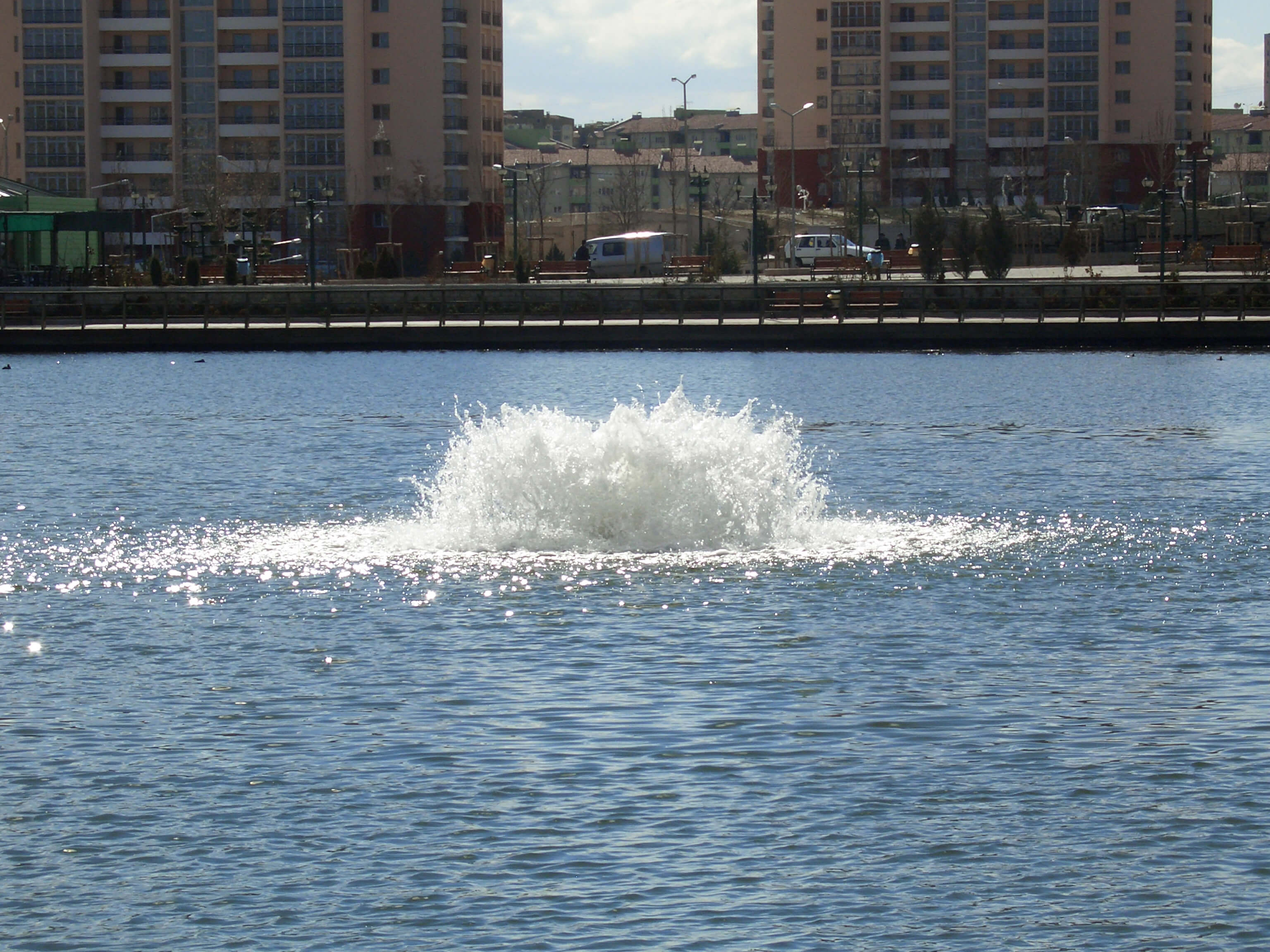 Proven Results
Anyone can talk about big game but our units are backed with proven results! We offer the highest oxygen transfer and pumping rates in the industry; independent testing done by the University of Minnesota and GSCEE prove it! Our High Volume units adds 3.3 lbs. or 1.5kg of oxygen per HP hour into the water and pumps over 920 gpm or 199 m3/hr per horsepower. And, all Otterbine equipment undergoes strict safety testing; we make sure our entire system (unit, panel and cables) pass ETL, ETL-C and CE standards. Safety features like cable disconnects and surge arrestors come with our units while our competitors charge more to include them! If you're looking the best way to safely clean up your water the team at Otterbine are the people to talk to.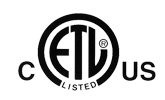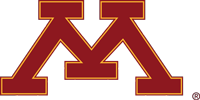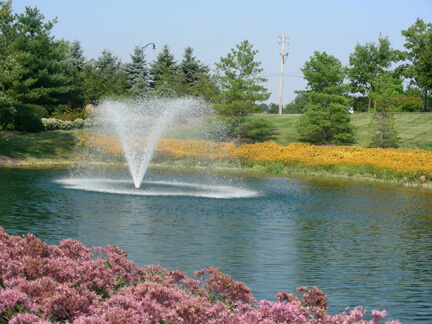 Energy Efficient
We maintain our top-notch standards by boasting some of the lowest operating costs in the industry. Otterbine systems operate up to 34% more efficiently than our competitors' products, and on average 20% more efficient. For example, a 5HP, 230V, single phase aerating fountains run at 13.4 amps for a 5 HP and the competition averages 18 amps! This means an Otterbine can save you a pretty penny on your monthly power bill and a small fortune over the product's lifespan.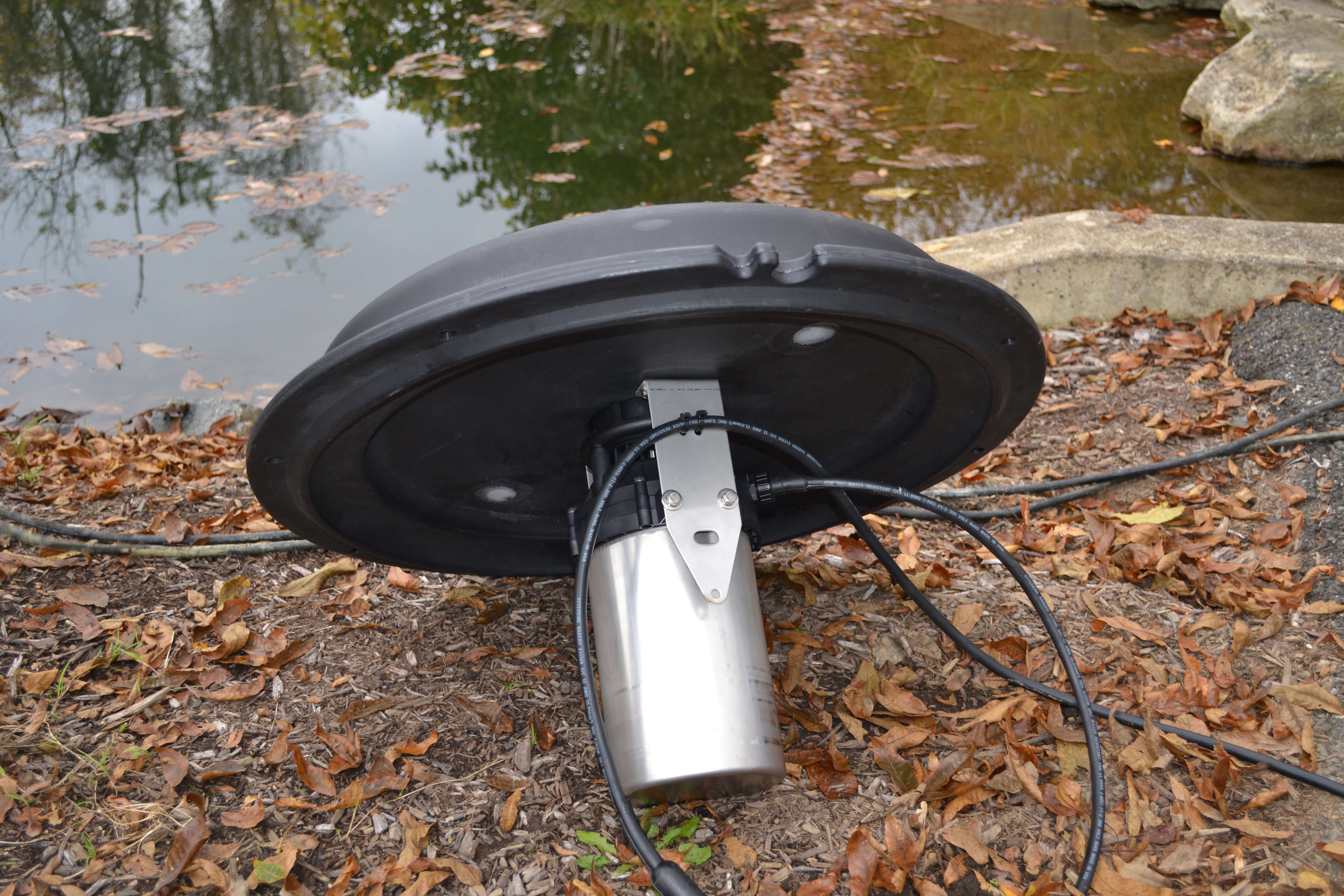 The Otterbine Build
Boasting an average lifespan of over 12-years, Otterbine systems are built to last! Otterbine manufactures units with 316 marine-grade stainless steel. Independent and internal product lifecycle testing of this material has shown it to be exceptionally strong and corrosion resistance. The Otterbine difference matters, as most competitor's standard systems are manufactured with 304 grade stainless. From the factory to the field, Otterbine strives to ensure that our customers receive the best quality products suited to their individual needs.
Pond Algae & Odors Controlling Your Pond?
Aeration is the #1 Natural Solution to Water Quality Problems in Ponds
Otterbine Aerators are proven to provide results - Find out why we continue to rank #1 in performance and customer satisfaction.