Otterbine Helps in Victoria Park Regeneration Project
Otterbine's Aerating Fountains help meet strict water quality management requirements and create a beautiful water feature!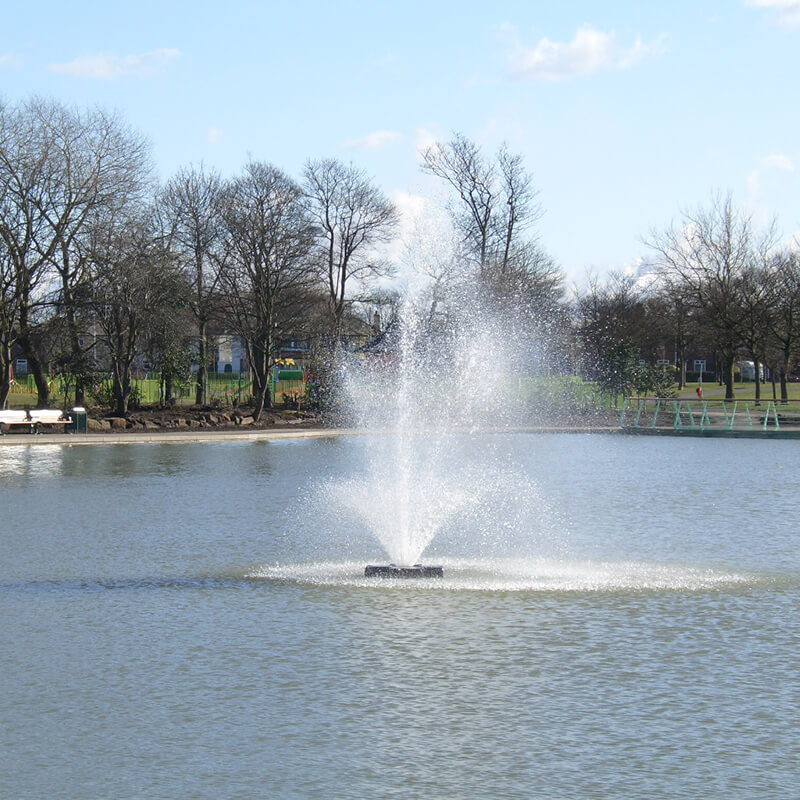 Situation: Victoria Park needed a way to address UV penetration and maintain water quality in their shallow lake.
Solution: 3HP Tri-Star Aerating Fountain and two Sub-Triton Mixers were installed to improve water quality and prevent algae from forming.
Background: As part of a $5 million regeneration project, the people at Victoria Park needed to find a way to improve the water quality of their shallow lake. With the three Otterbine units installed park water quality significantly improved. Even when the 3HP Tri-Star unit isn't running the two Sub-Triton mixers prevent algae from forming as well as other problems caused by UV penetration.
Want to see more?
Visit our Featured Installations page for more examples of our work.