Otterbine Joins Mill Creek Park Restoration Project
Otterbine's Aerating Fountains help meet strict water quality management requirements and create a beautiful water feature!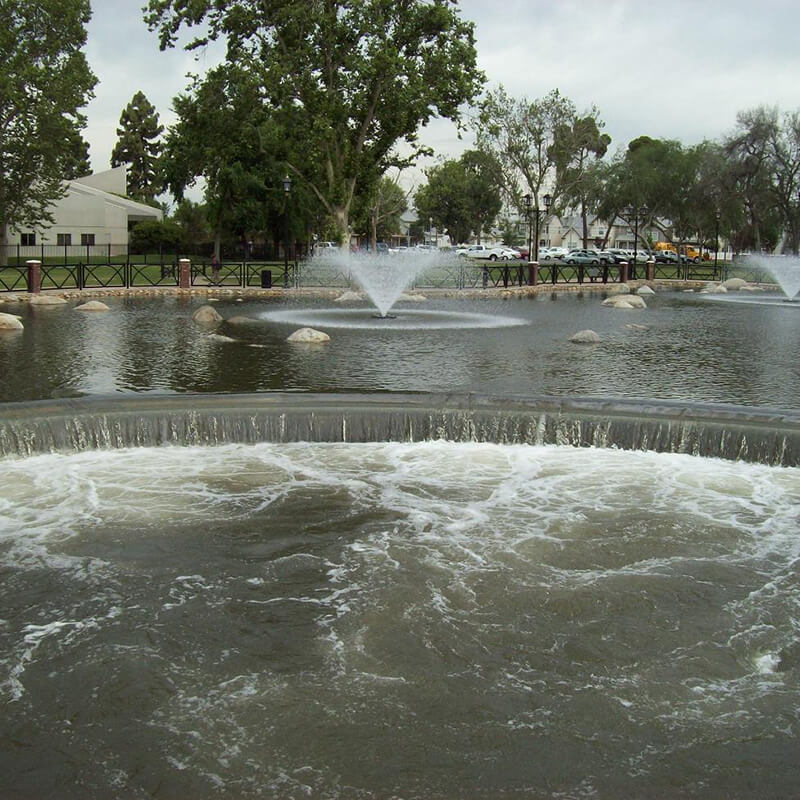 Situation: Mill Creek Park out in California needed to address algae blooms and other water quality problem which created the perfect breeding ground for mosquitos.
Solution: With the help of project managers and local dealers, Mill Creek Park ended up with nine Aerating Fountain units! Two Sunbursts, three rockets and four Tri-Stars dramatically increased the quality of the water in a very short period of time.
Background: This project is a part of a five phase $10.5 million restoration. Eventually this pond will be part of about a mile and a half stretch of the Kern Canal, which is being converted into a natural creek. Otterbine's honored to be a part of such a successful and ambitious project!
Want to see more?
Visit our Featured Installations page for more examples of our work.