Articles and Press
Celtic Manor Pond Makeover
Otterbine pitched in to help complete a lake management program at the Celtic Manor Resort for the 2010 Ryder Cup.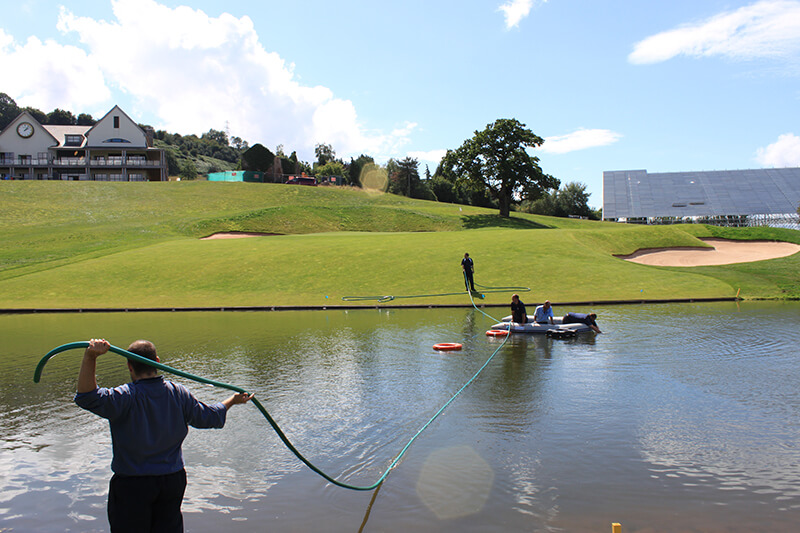 Situation: Celtic Manor experienced severe problems with nutrient loading and algae blooms. With just months left till the Ryder Cup this course needed a solution.
Solution: After draining and raking the lake once, superintendent Jim McKenzie realized his problem was a lack of aeration. He turned to Otterbine to find the solution. In the end we ended up installing two units at the Celtic Manor. One 3HP High Volume and a 5HP Sunburst improved the water quality and are still running today.
Background: Run-off water from the surround agricultural land created unnaturally high nutrient loading in the lake. Eventually this through the lake's eco-system into crisis. When draining the lake McKenzie decided to adopt a pro-active lake management strategy. The units took one day to uninstall and have been running ever since!
Pond Problems?
Take back control and improve water quality with Otterbine today!
Poor water quality in irrigation ponds can create damage to nozzles, pumps, and greens - costing you time and money to fix. Don't wait until it's too late - Improve water quality with the most efficient aeration systems available.